Surprise: FCC Quietly Proposes Nationwide Internet Tax, Says it Will "Reduce Uncertainty"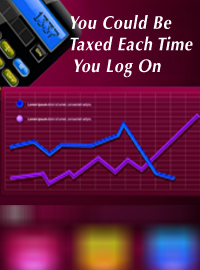 The nation's attention understandably remains focused upon the year-long fiasco that is ObamaCare. Nevertheless, the FCC's agenda recalls Ronald Reagan's portrayal of government logic: "If it moves, tax it. If it keeps moving, regulate it. If it stops moving, subsidize it."
As concerns the Internet, the Obama Administration is at the tax and regulation stage. Should it succeed in imposing Internet taxes and "Net Neutrality," however, it's only a matter of time until we would reach the failure and subsidy stage for yet another sector of our economy.

Read more now.